Build Dealer Loyalty With Financing Programs That Work, Dealer Development That Sticks And Events That Spark & Sustain Growth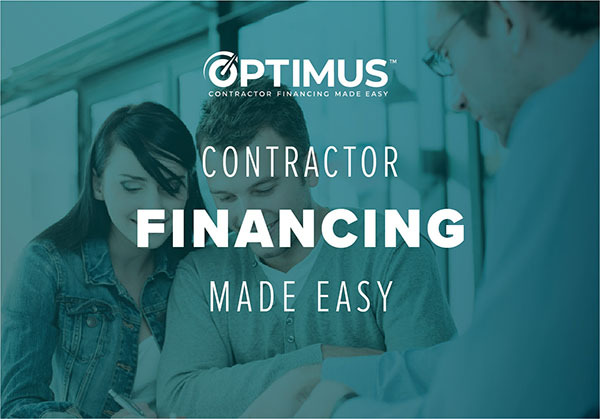 Designed for every HVAC dealer, from a single-person shop to the largest mega dealers, OPTIMUS is the industry-first finance platform that provides a single application process for ALL of the leading lenders on our program, automatically sending the customer to the right lender based on credit profile and the financial products that you offer. No transitioning to a second program or having to overcome a denial. OPTIMUS gets you to "YES" quickly and seamlessly by reducing the need for multiple applications and credit pulls. You get a 90% approval rate in just seconds, more customers approved for financing, and more closed jobs.
Give your dealers access to the most comprehensive suite of educational business resources created by the industry's preeminent thought-leaders. With in-person and online educational workshops, online courses, a digital resources library and powerful conferences – both live and virtual – EGIA Contractor University can help your dealers find new customers, build better businesses and sustainably increase sales: now and in the future.
EGIA supports distributors' strategic initiatives by providing access to our faculty of industry-leading trainers, educators and keynote speakers. Having delivered thousands of live and virtual events, we have the experience and know-how to help you hold the perfect event or training session with none of the stress. Turnkey solutions are even available, handling everything up to and including planning, speakers, marketing, registration and administering the event, be it in-person or online.
Steps For Getting Started
Schedule an introduction call with David Delgado, EGIA's Distributor Services Manager. On this call, David will learn about what prompted you to schedule the call, have a high level discussion around how EGIA can help, and make some recommendations for next steps. To schedule the introduction call with David, click the link below, pick a time that works for you and an invite from GoToMeeting will be sent to your email address.
After that, there will be calls as needed, with stakeholders from your distributorship involved, to learn more about the areas that you'd like to develop and to have a presentation of solutions that EGIA can provide for your business.
During this whole consultative process, we will be focused on your needs and how we can build a relationship around trust and value for your distributorship.